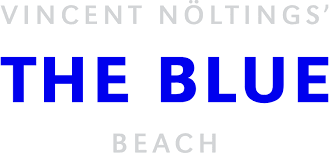 THE BLUE BEACH
State
Free and Hanseatic City of Hamburg
Street
Bei den St. Pauli Landungsbrücken
Venue
HAMBURG del mar Beachclub
Start
Thu, 23 Jun 2022 12:00 h
Finish
Thu, 23 Jun 2022 23:59 h
Abstract
Wind, sun, water
THE BLUE BEACH 2022
The summer event for renewable energies in Germany.

Be there when the industry meets in Hamburg on June 23rd, 2022: THE BLUE BEACH, the summer event for the makers of renewable energies, is entering its second round.
Under the motto "We for the energy transition" you can expect top-class speakers from business, politics and initiatives. Whether offshore, hydrogen, environmental protection or digital change – the relevant topics of the industry will also be discussed at THE BLUE BEACH Stage in 2022 and crowned by an exclusive keynote.

THE BLUE BEACH means networking at a high level, enjoying culinary highlights and celebrating with live music.
Targetgroup
Renewable energies actors, Board members, managing directors, divisional managers, experts in renewable energies for the energy transition